ADLINK's GPU Solutions
ADLINK is a global provider of leading edge computing solutions and an NVIDIA® Quadro® Embedded Partner and Jetson™ Elite Partner. To enable edge systems to tap into the power that can be provided by GPU computing, ADLINK offers a comprehensive portfolio of optimized heterogeneous computing solutions including embedded MXM GPU modules and PCI Express graphics cards based on NVIDIA Quadro GPUs, edge AI platforms based on NVIDIA Jetson modules, GPU computing platforms and other embedded form factors that can accelerate edge computing and AI workloads to satisfy a wide range of embedded requirements based on performance, long life cycle, power consumption, and form factor.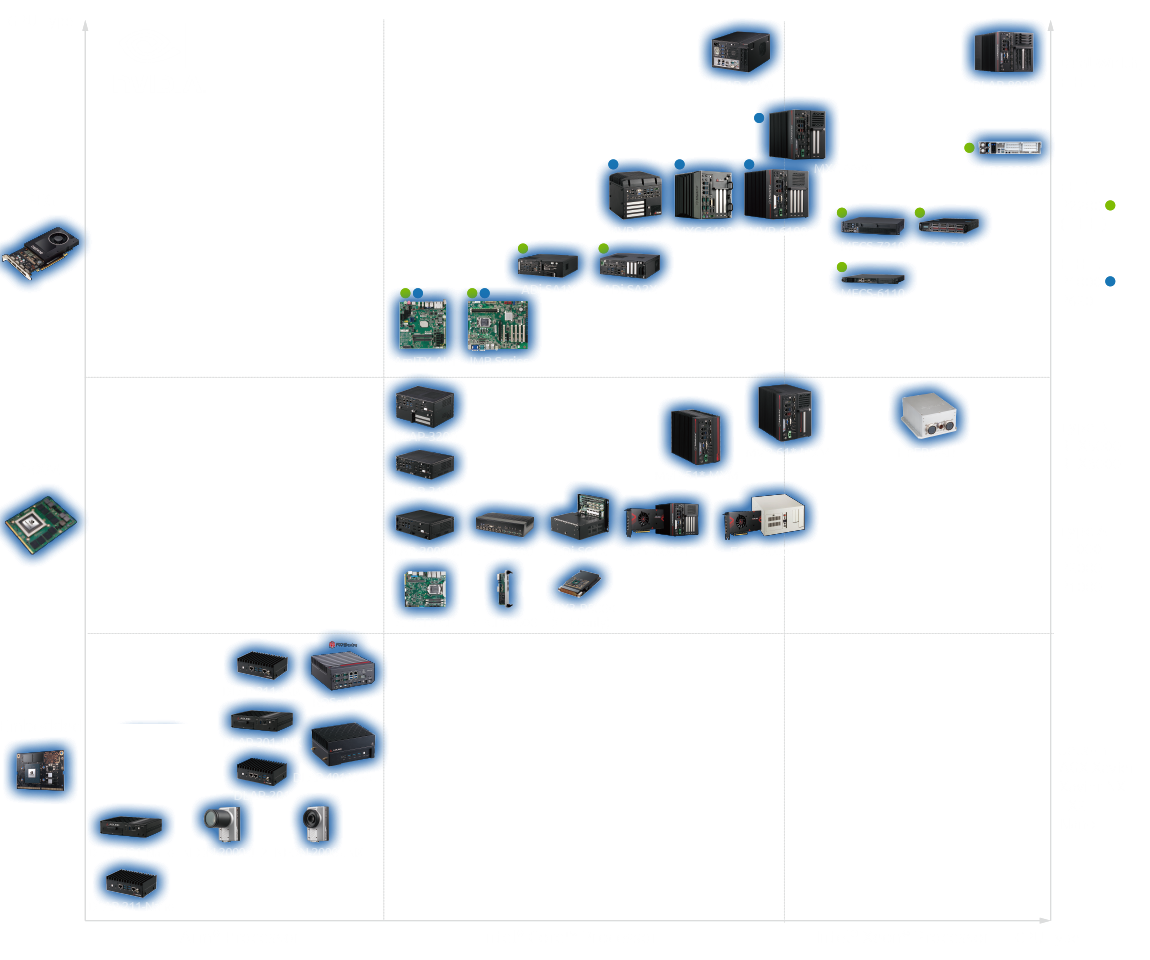 ADLINK's Embedded MXM GPU modules and PCIe graphics cards offer improved system responsiveness, power efficiency, and system robustness, significantly improving speed and efficiency for the artificial intelligence (AI) calculations required by edge applications.
Embedded MXM GPU modules feature high performance per watt and extended operating temperature options, ideally suited to SWaP-constrained applications in demanding environments. PCIe graphics cards maximize computing power and plug-and-play convenience to significantly boost performance for computing-intensive and performance-critical applications. Custom firmware and long product lifecycle are supported to cater to edge application requirements.
Edge AI Platforms based on NVIDIA Jetson
ADLINK has developed edge AI platforms based on the full spectrum of NVIDIA Jetson modules including NVIDIA Jetson Nano, NVIDIA® Jetson™ TX2 and NVIDIA® Jetson AGX Xavier™. The latest edge AI platforms include:
GPU Computing Platforms
ADLINK's GPU computing platforms are available with unbeatable CPU and GPU combinations, allowing system developers, OEMs, and systems integrators to construct and optimize system architecture for edge computing and AI applications. ADLINK also helps evaluate hardware and AI performance to maximize the performance of our platforms.
Edge Platforms & Embedded MXM GPU Modules
Edge Platforms & PCIe Graphics Cards
GPU Onboard Integration
Custom designs are often necessary to accommodate the application-specific needs of our embedded customers. With our long-term success in designing embedded modules, carrier boards, and systems, ADLINK, as an NVIDIA Quadro Embedded Partner, can quickly develop edge AI platforms based on NVIDIA Quadro Embedded GPUs and Jetson modules catered to specific application needs. ADLINK's experience and expertise with custom projects enables our customers to rapidly harness the power of AI at the edge.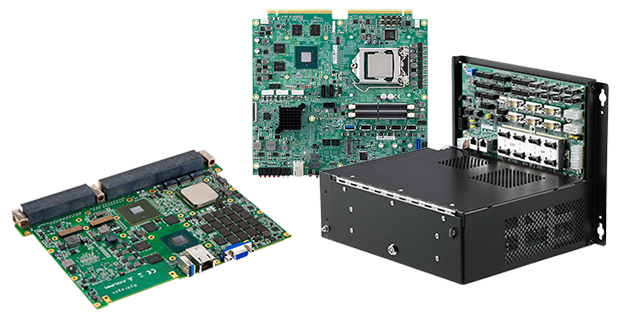 Vertical Applications
GPUs can benefit edge applications by increasing application speed and accuracy, as well as decreasing latency. Many embedded system developers are using embedded graphics solutions in real-world applications, such as medical, manufacturing, and traffic management, as well as many other embedded segments…Learn More