Evolving a
New Generation
of Robotics
Ongoing advances in robotics are making human-machine collaboration and unmanned vision easier to achieve. Highly-integrated secure environments enable robotic systems to more easily recognize and respond to diverse environments. These systems are becoming more adaptive and flexible, allowing them to access instructions and information more intelligently. AI-enabled real-time, system-wide communications boost performance significantly, such that, as the systems get smarter, a wider variety of complex tasks can be accomplished.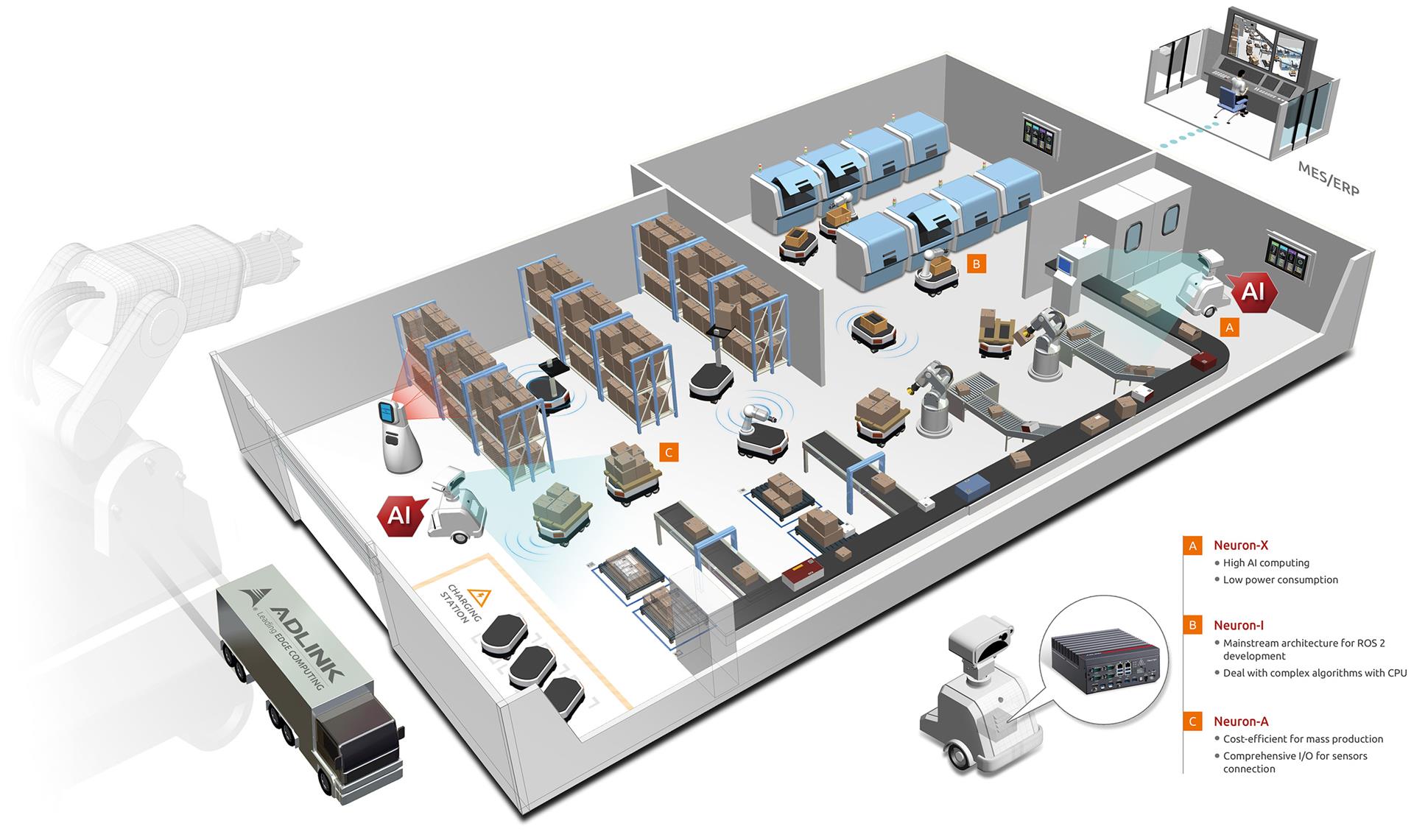 Why ADLINK's ROS 2 Robotics Solutions
ADLINK robotics solutions allow users to develop complex robotic applications with minimal investment outlay, whereby they enjoy the benefits of various AI engines, development environments, flexible hardware systems, and evolving Data Distribution Service.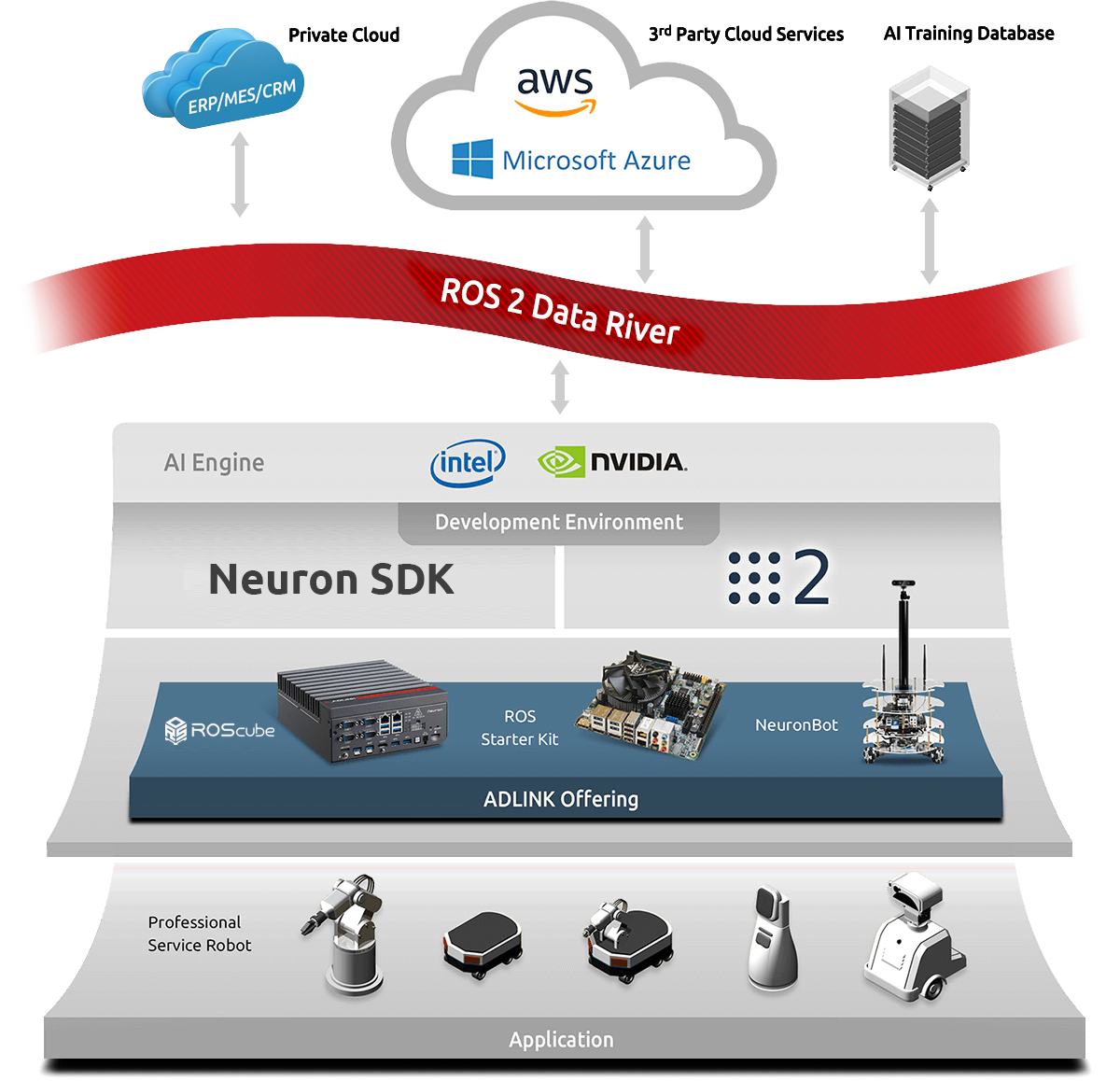 Neuron SDK: ADLINK's Powerful ROS 2 Development Kit
The ADLINK Neuron SDK, delivering powerful development capabilities, is fully compatible with both ROS and ROS 2, featuring an optimized environment providing full access to hundreds of open source robotic algorithms, achieving rapid development for faster time-to-market.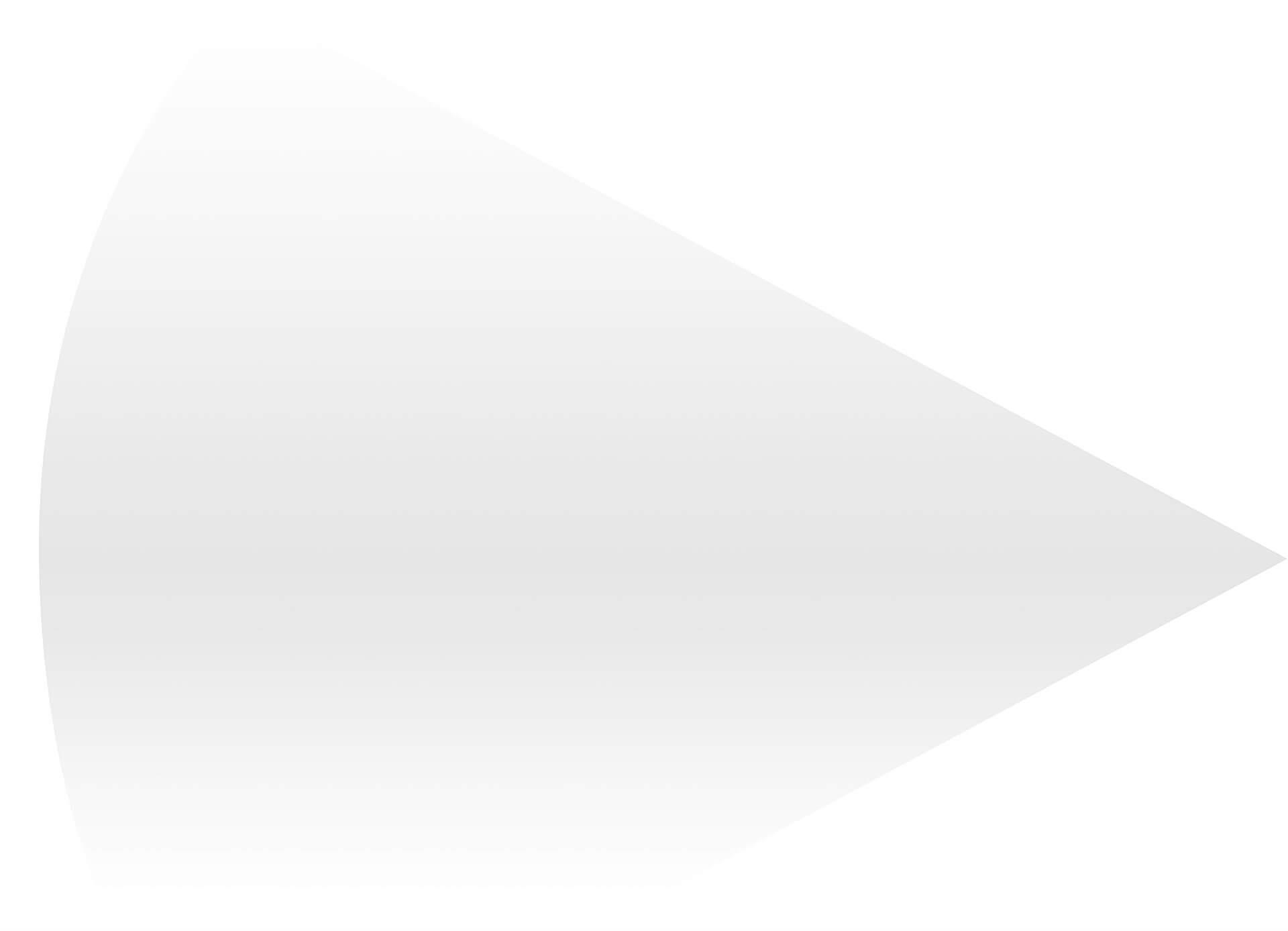 Benefits
Simplified System Integration
Rich tool/module portfolios and ROS / ROS 2 compatible environment make it easy to integrate application requirements across multiple hardware, software package, and service types.
Reduced Total Cost of
Ownership (TCO)
End-to-end expenditure, from purchase to disposal, including expected costs of service, repair, and warranty can be decreased significantly.
Enhanced Communications
System-wide communications connect multiple devices via DDS.
ADLINK meets every user's needs
Seeking speedy entry into the robotics-enabled market ADLINK provides:
Pursuing development opportunities with open source availability ADLINK provides: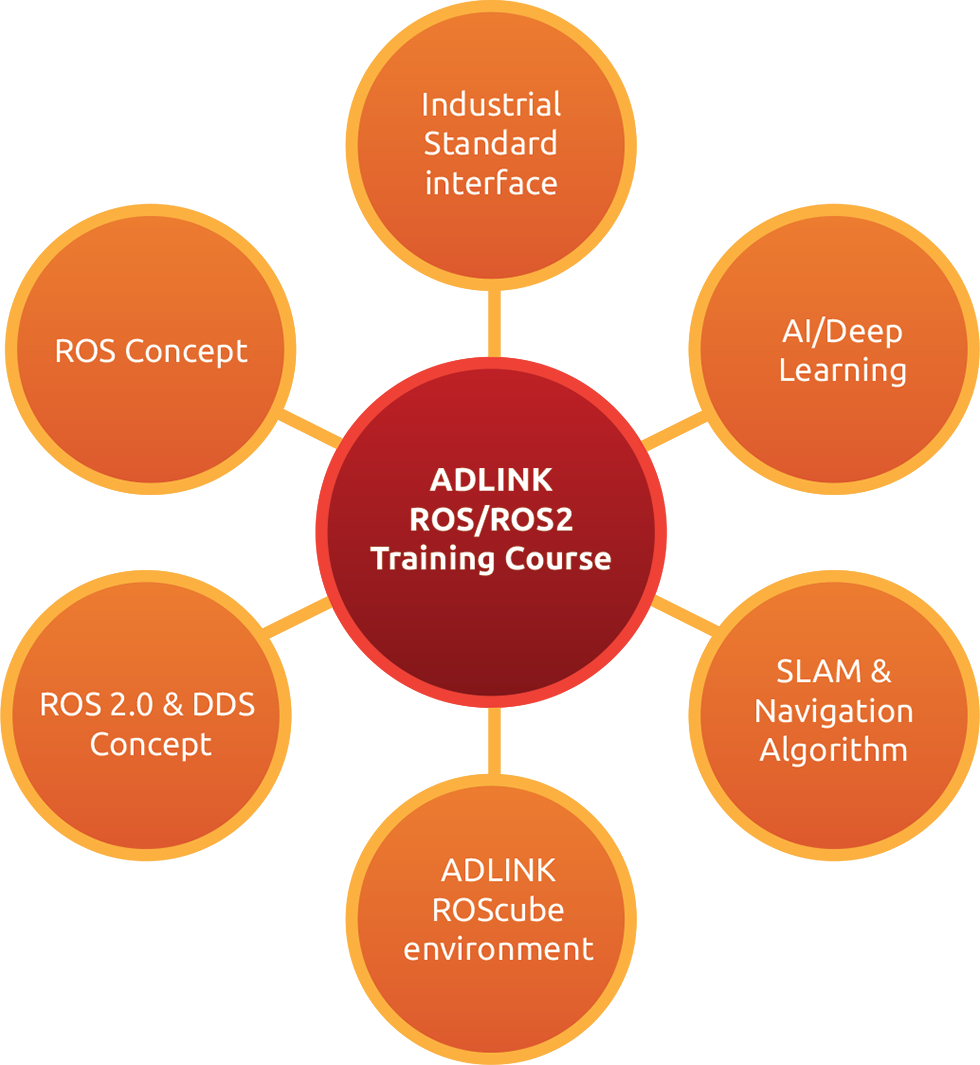 ROS/ROS 2
Training Course
THE COURSE WILL PROVIDE:
Familiarity and functionality within the ROS 2 development environment
Ability to integrate industrial controllers with ROS
ROS-based development knowledge of applications such as gmapping, pcl, and others
2D navigation and architecture control capability
Practical utilization of ROS algorithms such as SLAM, Navigation, and others
Experience building and programming actual ROS-based robotics
Visit ADLINK ROS GitHub
Join the community to help develop your ROS 2 projects faster