New Generation
All-in-One Software Solution - MAPS
Measurement, Automation, and Platform Suite – MAPS
Measurement, Automation, and Platform Suite (MAPS) is the all-in-one software package providing everything you need to help you up and running your measurement and automation applications, improving the process efficiency, shorten development time and efforts.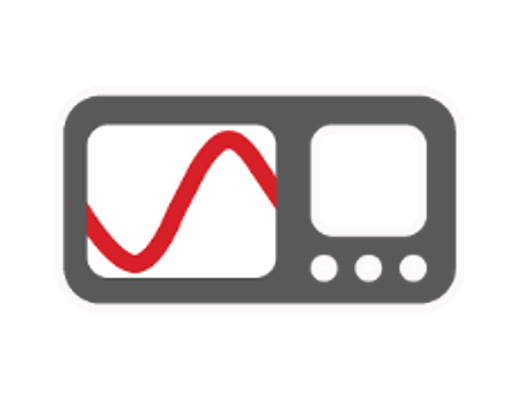 All product development kits through one portal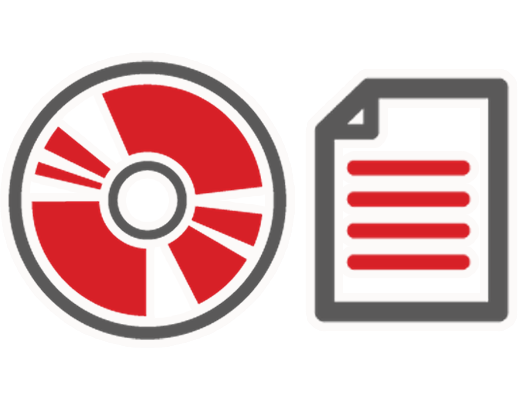 Designed to
pack different software suites
in functional based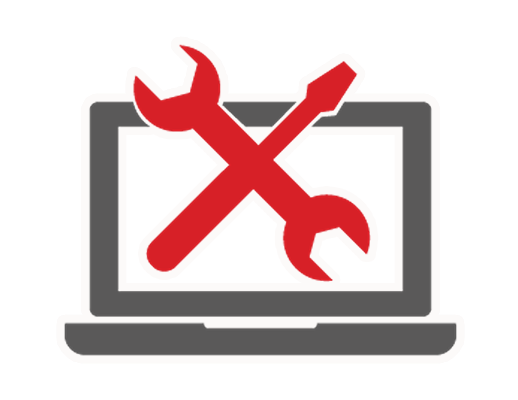 A quick access to
explore and validate
MAPS Core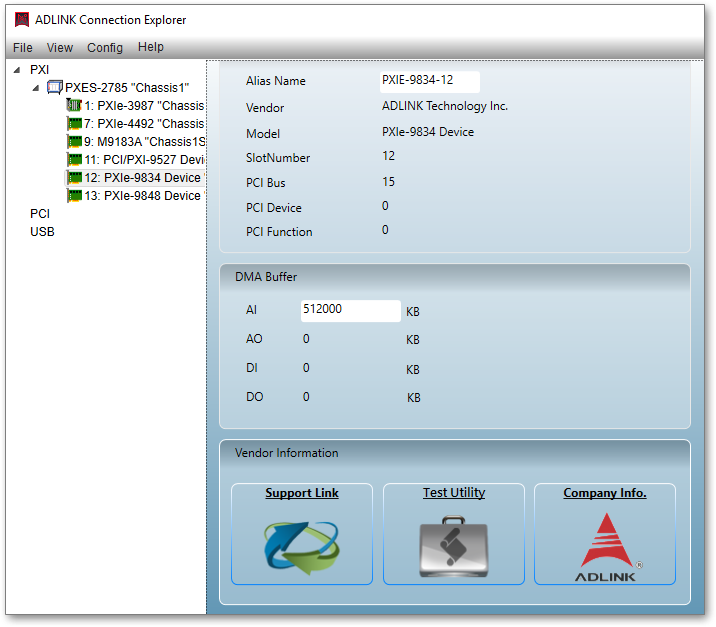 An all-in-one core package includes the ADLINK products' driver, device management utility and, PXI configuration setting utility.
Drivers for Windows 7 and Windows 10
Device management tool (ACE)
Resource management tool for PXI
Test Utility (SFP, Chassis watch)
NOTE: Please install MAPS Core BEFORE installing MAPS/C and MAPS/LV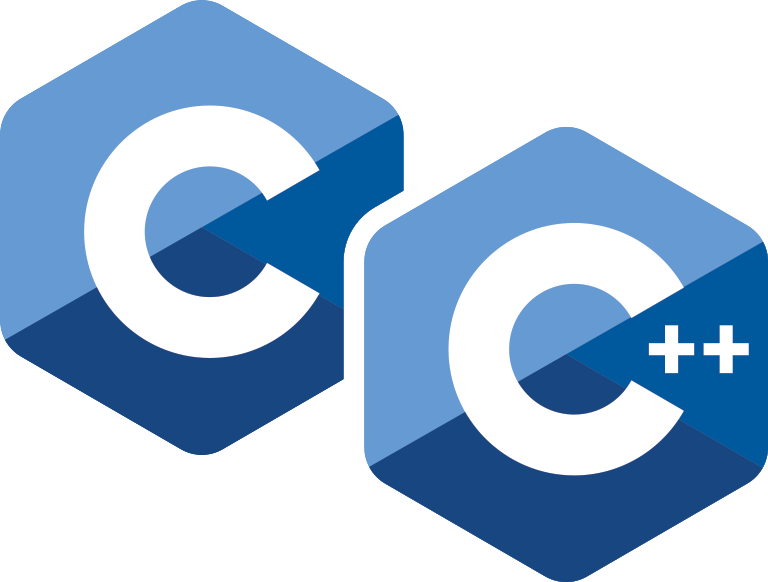 For C/C++ Developers
MAPS/C
DLL library for developing user applications
Support both 32-bit/64-bit APIs
Complete tutorial and sample programs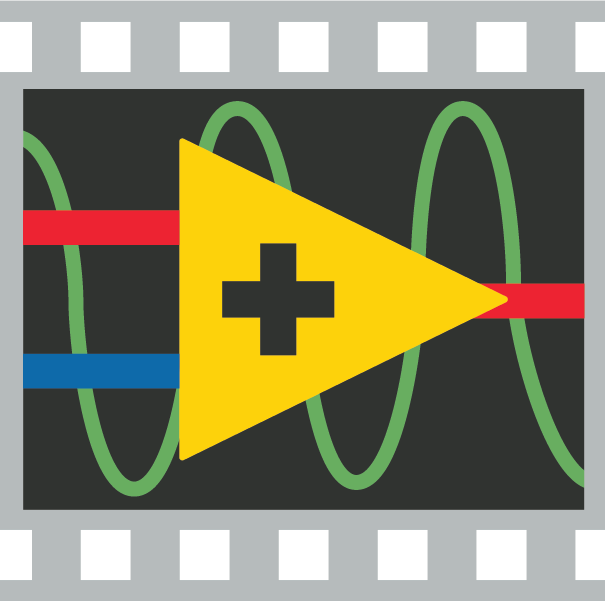 For LabVIEW Developers
MAPS/LV
A LabVIEW 32-bit & 64-bit VI Driver/Library for ADLINK DAQ Cards
MAPS Elements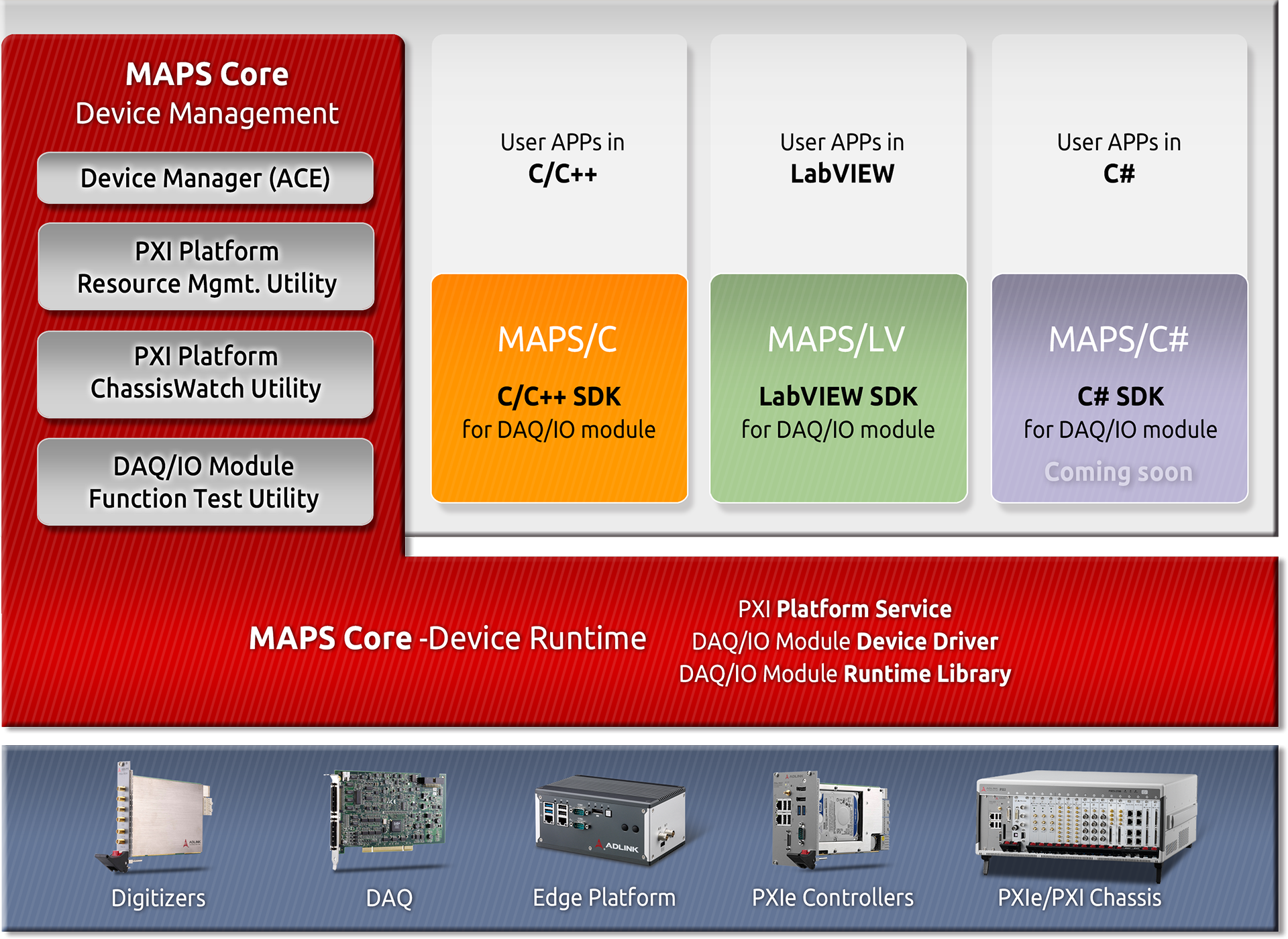 See how you can use MAPS to improving development process efficiency
A quick access to explore and validate ADLINK's Measurement, and Automation solution. All in one summary page. No more back-and-forth find the root cause of the error installation.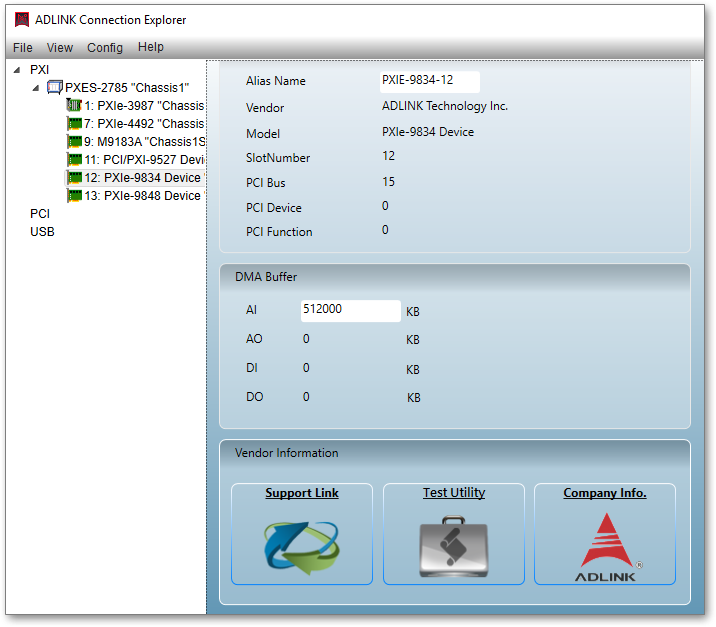 Built-in easy-of-use testing utilities analyze functionality in one click, seamless field-site deployment

Compatible with 3rd parties device management tool, no more boundary for PXI platforms and modules
with multiple brands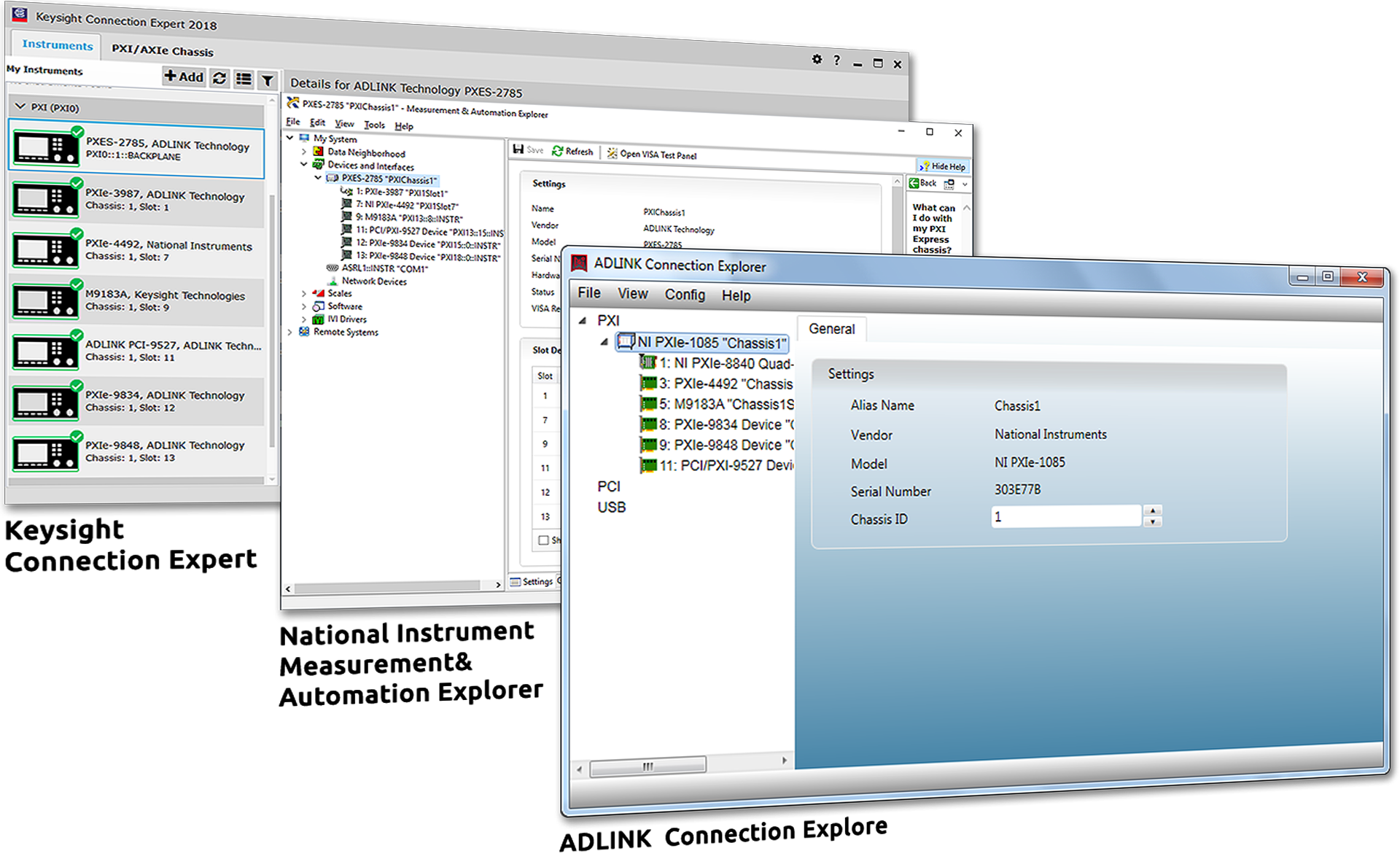 ADLINK Connection Explore (ACE), an efficient PXI platform, can fully display and control of 3rd parties instruments
All products and company listed are trademarks or trade names of their respective companies.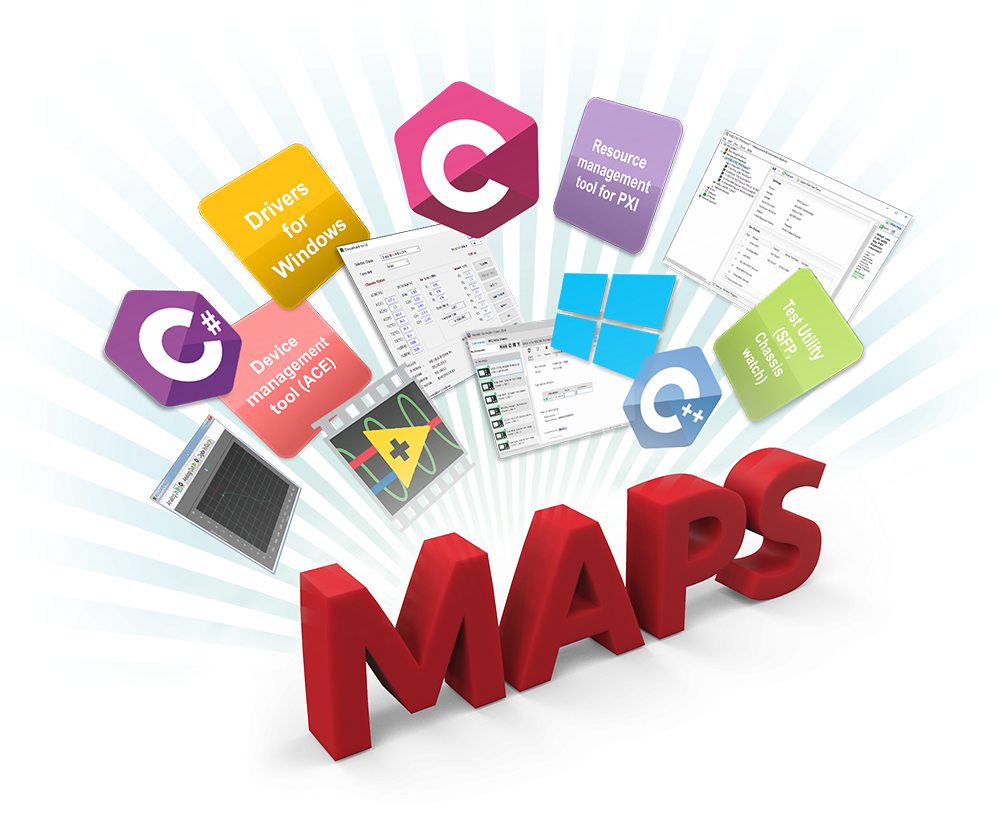 Through one driver, activate ADLINK products in a simple and unconfused way
Software Support Guide
Supports ADLINK PCI Express, PCI, PXI, USB DAQ devices and PXI controller, chassis, bus expansion modules, and edge platform.
Data Acquisition
Modular Instruments
PXI Platform
Edge Platform