Automating Warehouse Logistics with AI
Strong e-commerce sales and labor shortages are pushing warehouse logistics to their limit. Consumers are ordering more goods over the Internet and expecting rapid delivery, which requires transfer, distribution, and fulfillment centers to increase productivity and accuracy. To boost logistics processes, solutions based on artificial intelligence (AI) technologies can help scale up operations capacity, improve operation efficiency, and ensure workplace safety.
Improve Warehouse Operations Throughout the Entire Workflow
AI can automate warehouse operations, augment worker's efforts, and free workers from monotonous tasks. Here are examples of how warehouses can benefit from AI throughout the entire workflow.
Receiving
AI-based receiving solutions can automatically identify and count received items, inspect them for damage, and provide a real-time report. AI-based vision systems can increase the speed and accuracy of returns processing by identifying the pieces of the returned item and checking them against a packing list.
Putaway and Replenishment
Material handling processes with AI technology can increase accuracy and productivity by sorting goods based on purchase order, product type/size, or part numbers. Compared to humans, autonomous mobile robots (AMRs) can typically operate in narrower aisles, thereby increasing floor space utilization.
Picking and Packing
Solutions with AI-based vision, like conveyers, collaborative robots, and palletizers, can help reduce picker travel time, increase picking accuracy and throughput, and automate picking and other manual processes. They can also check for product damage, verify the correct products are being picked, and capture proof-of-packing to resolve disputes.
Docking and Shipping
AI-enabled AMRs and autonomous forklifts can increase loading dock throughput by handling full, palletized truckloads and coordinating with robotic peers to keep goods flow error-free. AI-based vision systems enhance worker safety by alerting when warehouse workers lack proper personal protective equipment or enter restricted areas without authorization.
Build Well-Rounded AI Solutions for Warehouses and Logistics
AI solutions must deliver the responsiveness, performance, reliability, and development environment needed to perform warehouse tasks.
Configure Your AI Solution for Success
System developers, OEMs, and SI's can more easily and quickly deploy AI in warehouse solutions using ADLINK's large portfolio of computing products and building blocks for a wide range of form factors. Supported by an extensive development environment, these capabilities deliver high performance and reliability without disrupting existing operating procedures.
Deep Learning Acceleration Platforms for Edge AI
Edge Computing Platforms for AI Vision, Motion, and DAQ Integration
Embedded Graphics Modules
PCI Express Graphics Cards
Resource Library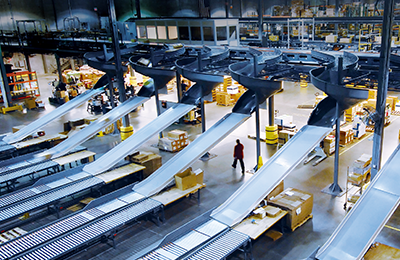 Solution Brief:
Automate Logistic Automation with AI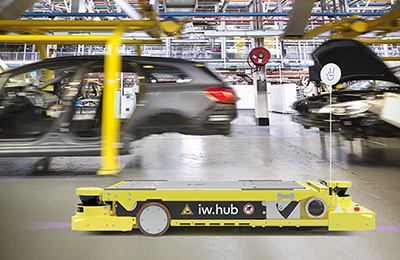 Use Case:
Improving Production Processes with Autonomous Mobile Robots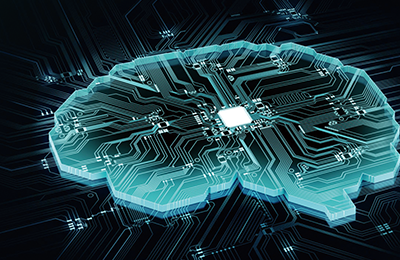 Video:
Transform Logistics with Powerful and Compact ADLINK Platforms
Video:
Build Different AI Applications for Warehouses and Fulfillment Centers