Gaming
Delivering an immersive experience is crucial for gaming systems. To accomplish this, gaming systems must offer extremely high responsiveness, realistic 3D visuals, and 4K or even 8K multi-display capabilities. Gaming systems must also be tested, inspected, and certified for regulatory compliance for use in certain jurisdictions.
GPU-based Gaming Solutions
ADLINK helps system developers, OEMs, and system integrators address these system requirements by leveraging embedded MXM GPU modules and PCI Express graphics cards. ADLINK's GPU solutions based on NVIDIA® Quadro® embedded GPUs can accelerate the processing and rendering of images, video, and animation; extend product availability; and support up to 11 displays.
Embedded MXM GPU modules feature high performance-per-watt in a small footprint ideally suited to SWaP constrained gaming applications in demanding environments. PCI Express graphics cards maximize computing power and plug-and-play convenience to significantly boost performance for computing-intensive and performance-critical gaming applications.
ADLINK's gaming solutions also include module, board, and system level products for customers with different levels of development capabilities.
Gaming Platforms & Embedded MXM GPU Modules
ADi-SC1X
Modular flexibility and easy upgrade with COM Express, MXM GPU module, and backplane for gaming & infotainment
AMSTX-CF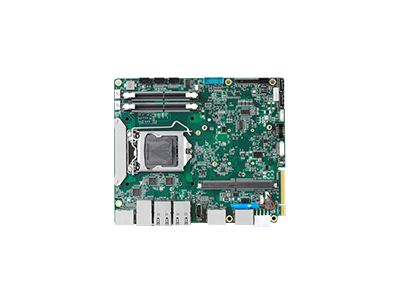 The only GPU parallel computing enabled Micro-STX Platform ideal for compute-intensive image processing
Gaming Platforms & PCIe Graphics Cards