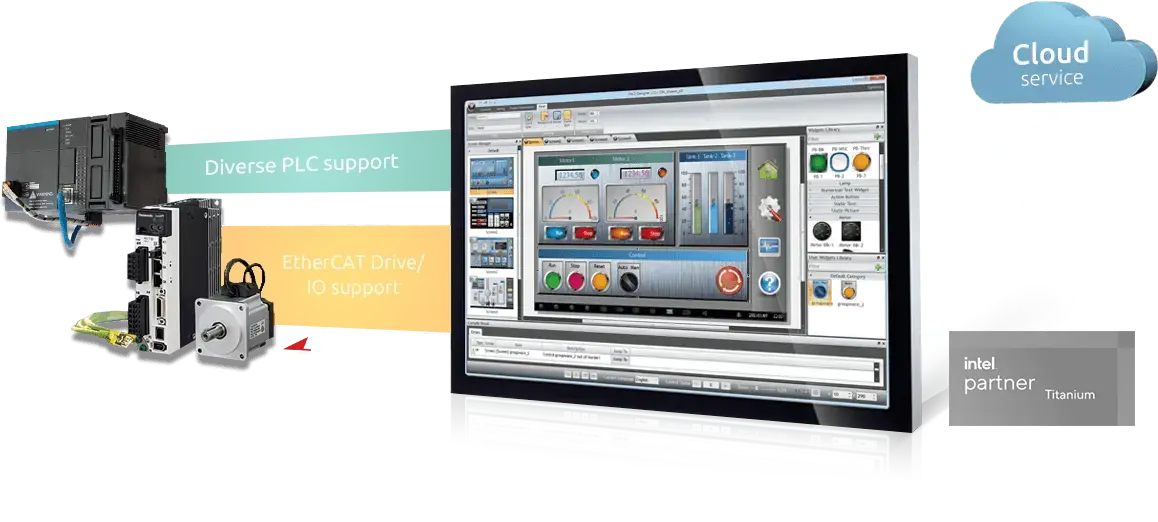 All-in-One HMI for Seamless PLC Interoperability
PanKonix® HMI Empowers EtherCAT and IIoT connectivity
Download Use Case
Introduction
Next-Generation HMI Panel PC Empowering Smart Factory Upgrades
The ADLINK PanKonix® Series HMI Panel PC is an all-in-one solution for industrial control, gateway, and display functions. It enables smooth communication with commonly used PLC systems, allowing for easy data exchange and error notification. The device facilitates data digitalization and cloud connectivity through supported protocols such as OPC UA, MQTT, and Restful API, simplifying the connection between OT and IT. With its IP65 certification, 16:9 wide screen, multi-touch capability, and user-friendly interface, the PanKonix series is the optimal HMI solution for data visualization in factory automation.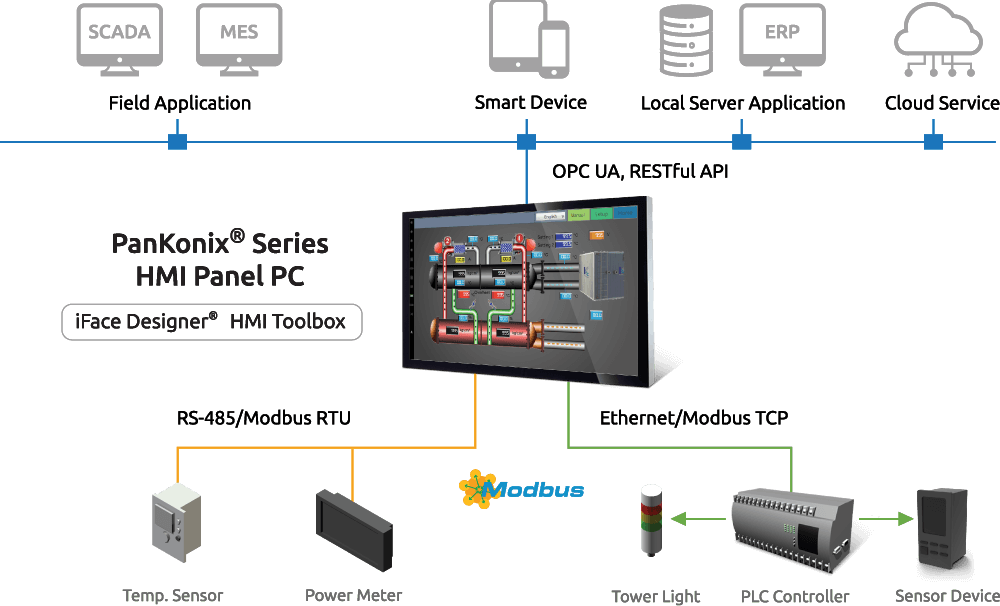 Features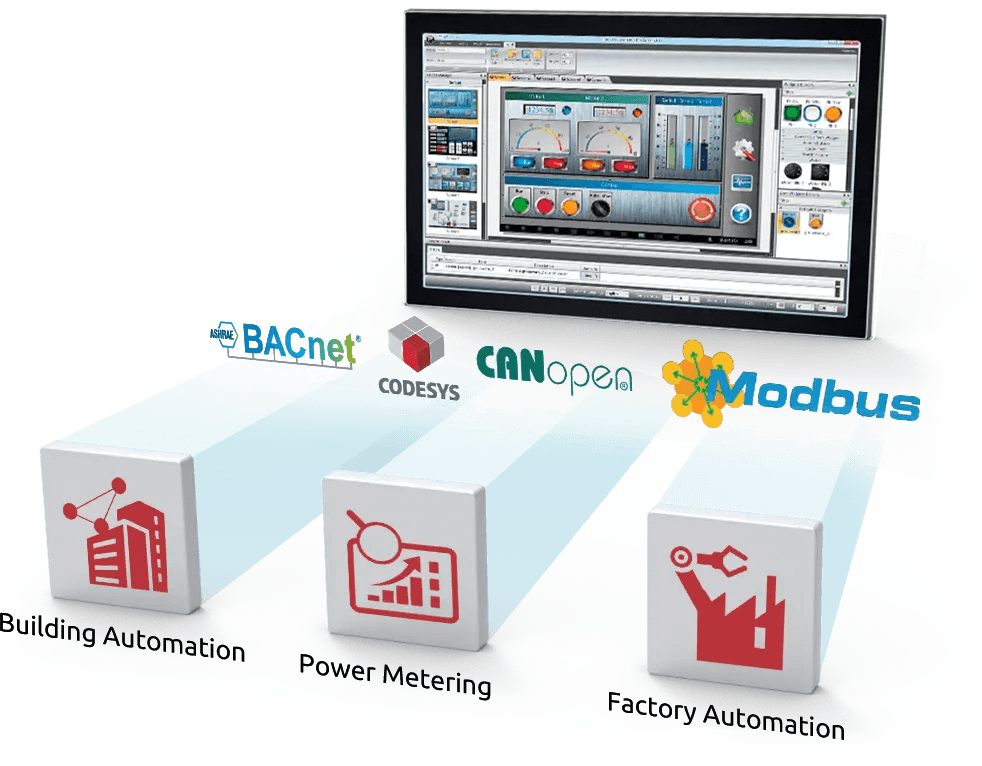 Smooth Communication with PLCs
PanKonix supports Modbus, CANopen, and other automation protocols for seamless communication with various mainstream PLCs, controllers, and I/O modules from leading brands like Beckhoff, BACnet, Delta, Mitsubishi, and Panasonic. Easily achieve real-time data exchange and visualization for devices.
Seamless Motion and IO Control
PanKonix offers advanced motion control capabilities by integrating the ADLINK SuperCAT software-defined EtherCAT motion controller. This integration enables PLCs to directly control EtherCAT motors and IO, while benefiting from the high precision synchronization, high speed, and easy installation advantages of the EtherCAT standard, enabling up to 125μs cycle times and 128 axes motion control. Additionally, PanKonix facilitates the integration of vision applications by providing GbE/USB connectivity for industrial cameras.

Offerings