Empowering Tracking in Autonomous Mobile Robots
Higher Accuracy and More Robust Tracking Capabilities for Autonomous Mobile Robots (AMRs)
AMR Visual SLAM Navigation Solution
Higher precision and more robust tracking capabilities for autonomous mobile robots are made possible with the AMR Visual SLAM Navigation Solution, which combines Kudan's Visual SLAM (KdVisual), commercial-grade Visual SLAM and 3D-Lidar SLAM software, with ADLINK's ROScube Pico TGL controller. The solution-ready platform with highly integrated system architecture, provides more rapid integration and time-to-market than in-house development and other external SLAM software, proving to be the best choice for customers looking to set up autonomous mobile robots.
Solution Highlights
Kudan Visual SLAM for AMR is a Visual SLAM ROS2 wrapper developed with a proprietary SLAM algorithm, specifically for autonomous mobile robot (AMR) applications. It provides commercial grade, faster processing, lower memory, higher accuracy, and greater robustness.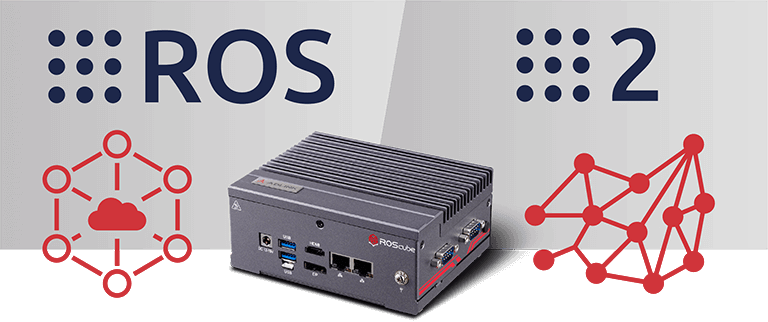 KdVisual can be quickly integrated with customers' overall architecture and is compatible with ROS1 and ROS2.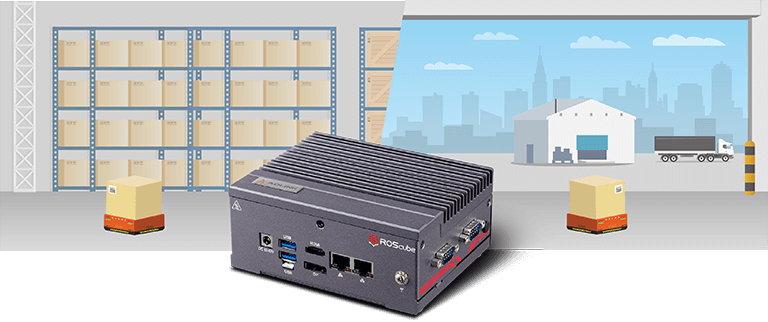 The solution improves performance in environments where AMRs commonly have difficulties, such as environments with scenery changes and indoo/outdoor mixed environments.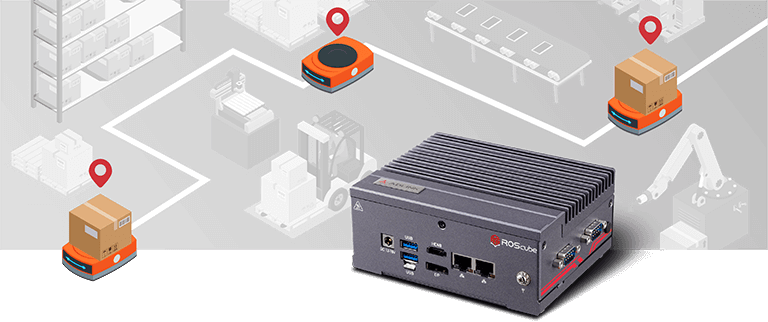 The system makes use of KdVisual's localization capability in addition to the ROS2 navigation stack, while also supporting autonomous obstacle avoidance.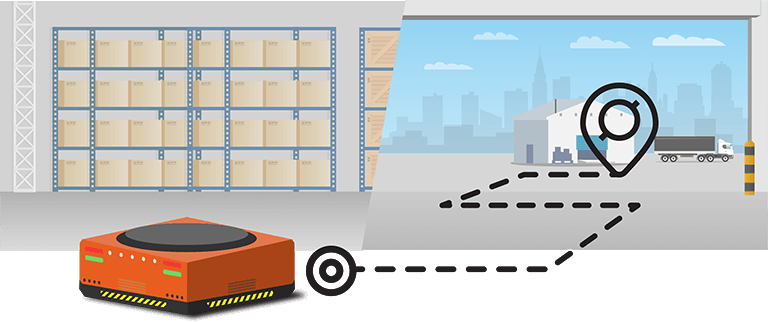 Our prototype was able to regularly return to waypoints with sub-centimeter accuracy when given waypoints on a map.
Customer Benefits
Fast integration: An engineer that was committed to the task needed less than two weeks to complete the integration work from scratch.
Better accuracy and more robustness: With 25% Less Errors than 2D-Lidar SLAM (8.3cm vs 11.0cm), the AMR Visual SLAM Navigation Solution provides higher accuracy. Also, it is more robust in scenery-changing environments and dynamic environments.
Optimized Performance: Significant fundamental performance advantages compared to other 2D and Visual SLAM solutions, including lower CPU usage thanks to Intel XPU hardware acceleration.
Highlighted Hardware
ADLINK ROScube Pico has a plethora of AI features and capabilities developed with the Intel® the OpenVINO™ toolkit. This combination of Intel technology and ADLINK industrial hardware delivers high performance AI inference.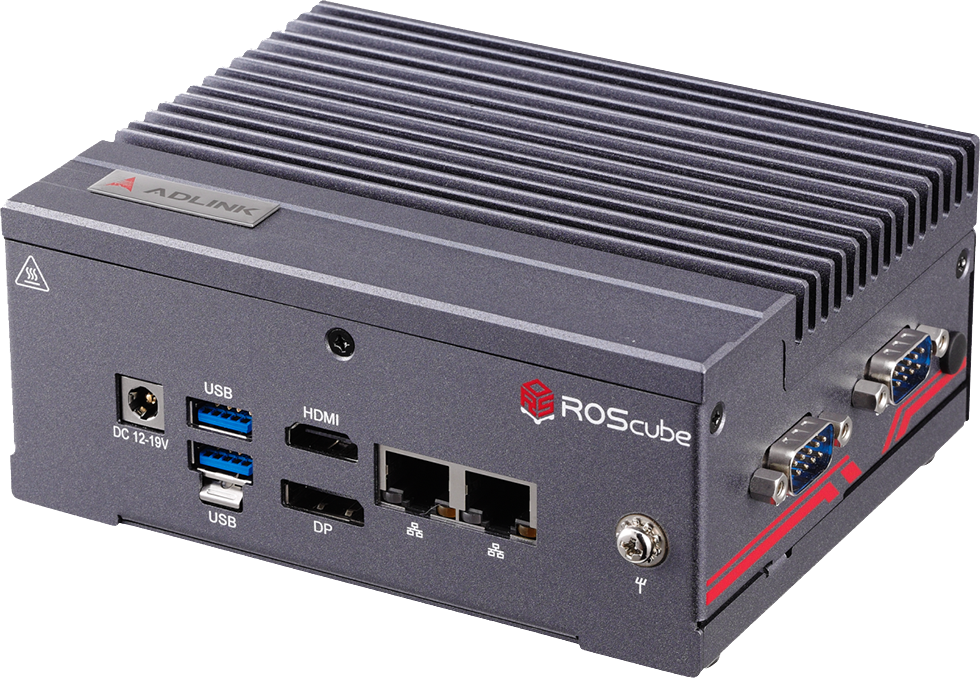 RQP-T37
11th Gen Intel® Core™ i7-1185G7E, 32GB DDR4 3200MHz, 256GB NVMe SSD
Features
x86-64 mainstream architecture for ROS 2 development
Ruggedized, secure connectivity with locking USB ports
Integrated hard and soft real-time mechanism
Learn More
Use Cases
The AMR Visual SLAM Navigation Solution is the perfect choice for applications where people and other moving obstacles might be in the area, such as medical, retail, and hospitality, due to its high accuracy, repeatable precision, and autonomous obstacle avoidance.