Finish AI Prototyping Cheaper, Faster,
and with Infinite Extensibility
NVIDIA® Jetson Nano™ and Image Sensor
Integrated AI Camera Dev Kit

How It Works
Fast and Issue-free AI PoC with Integrated Kit
ADLINK's AI Camera Dev Kit includes an 8MP color MIPI camera module; NVIDIA® Jetson Nano™ SOC; LAN; industrial DI/O interface; USB Type-C hub for easy powering, display, keyboard/mouse connection and data transmission; SD memory card with Linux OS; NVIDIA JetPack SDK; OpenCV and ADLINK's exclusive EVA software—everything you need to start AI Vision prototyping.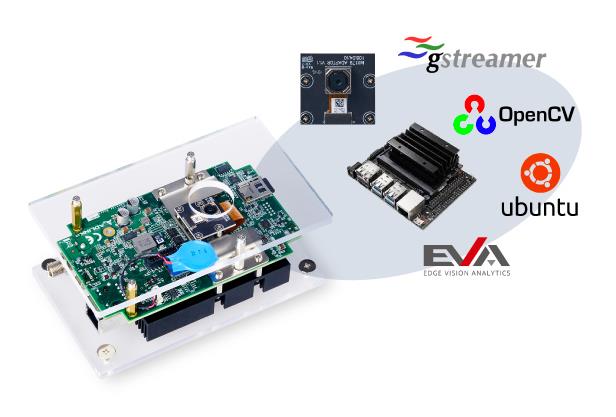 Customer Benefits
Low Cost and Integration Effort
Integrated MIPI camera module & drivers save integration effort, reducing cost
Simple and Rapid Prototyping
Pre-installed EVA software with two AI models, sample code and SOP for training & inference makes it easy to build new applications
Rich Resources and High Extensibility
V4L2 video interface makes it easy to leverage open-source support that seamlessly transfers to ADLINK AI devices.
Key Features
Intuitive AI Pipeline Development with Built-in EVA
EVA includes open-source training, a labeling tool and SOP, AI model training and migration to the AI Vision kit without difficulty.
The EVA Portal provides tutorials, application templates and resources for painless PoC development.

No-code/low-code GUI
10+ supported camera protocols
Rich app-ready samples and plugins available
Get started quickly with AI Vision Application Sample code
Robot Hazard Prevention and Fab Clean SOP Compliance AI vision applications installed with sample code including image capture, AI inference and logical judgement that is easy to learn and modify.
Robot Hazard Prevention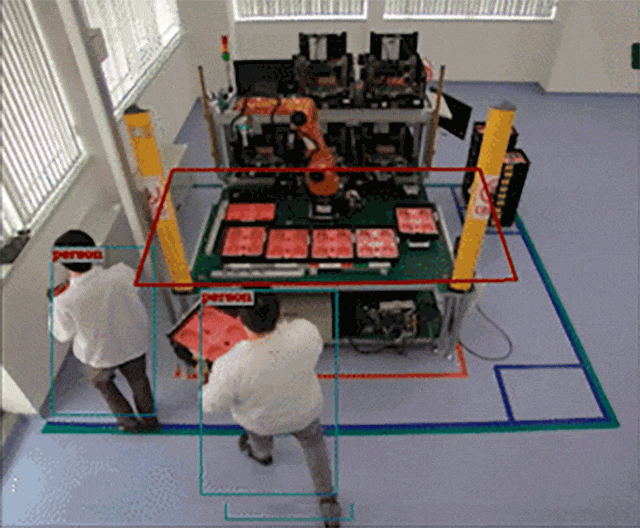 Detect whether people enter a specific/restricted area by YoloV4-Tiny model and then decides to send an alert signal (functions as a virtual fence).
Fab Clean SOP Compliance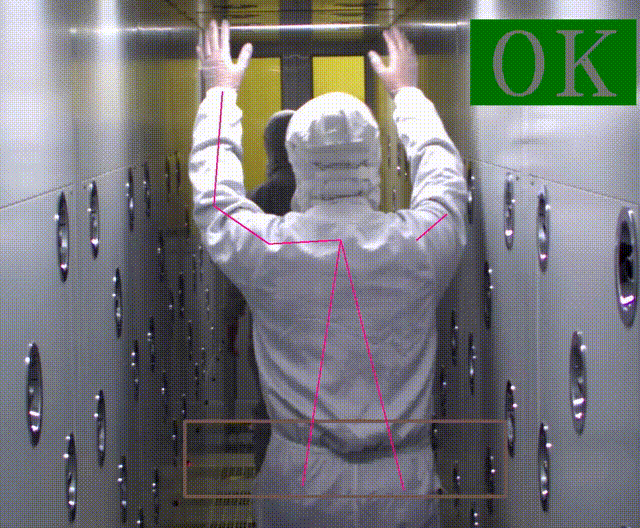 Detect whether people raise their hands by Pose detection model (Posenet) then decide whether to open the door.
Easy Access to Resources
Supporting the V4L2 (Video for Linux) interface makes the integration of AI models from NVIDIA TAO, NGC Catalog, and OpenCV and G-streamer pre-processing algorithms easy.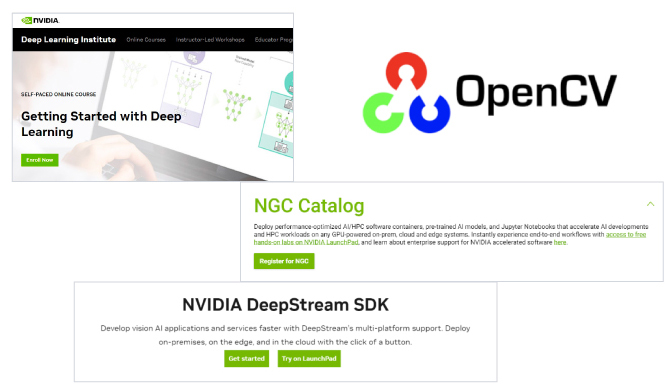 High Extensibility, Seamless Transfer to an Industrial Vision System
The AI Camera Dev Kit delivers low cost, simple integration, fast development, and easy access to open resources and high extensibility to accelerate AI vision prototyping while seamlessly enabling users to convert the kit to ADLINK edge AI vision devices.
From PoC to Deployment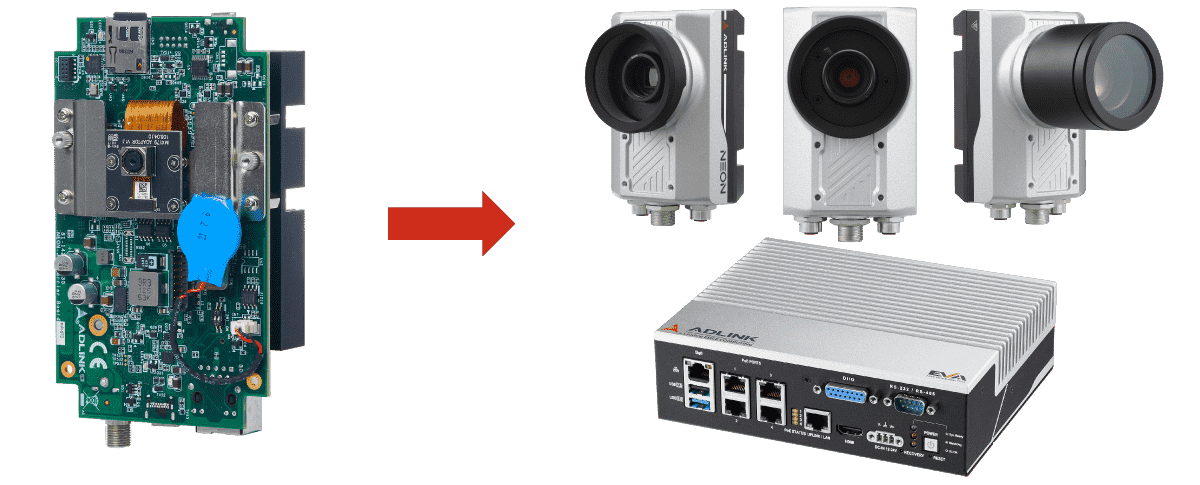 Camera Dev Kit for easy AI PoC
Fast PoC
Low cost
Fixed lens & Sensor
NEON & EOS, rugged & certified for deployment
Rugged design with IP67 portfolio
CF/FCC/Safety/
Thermal certified
Rich sensor & lens support
Compact Size and Rich Connectivity
DI/O, COM, and LAN ports make the AI Camera Dev kit ideal for building an AI vision proof of concept quickly and easily.
USB Type-C port for video, power, and USB simplifies connectivity.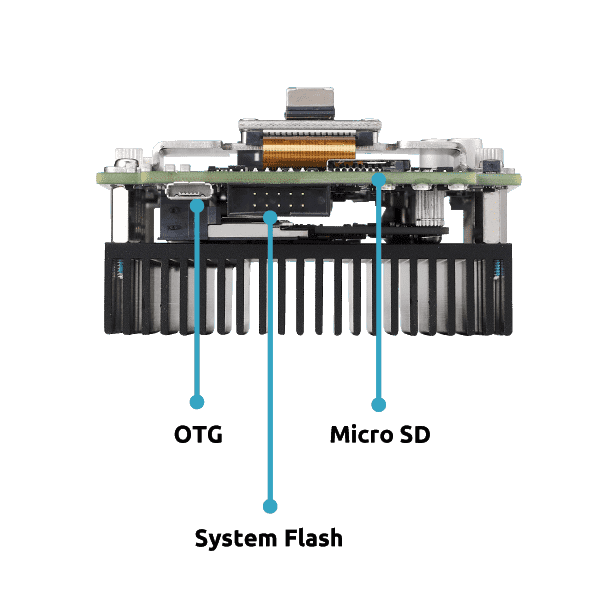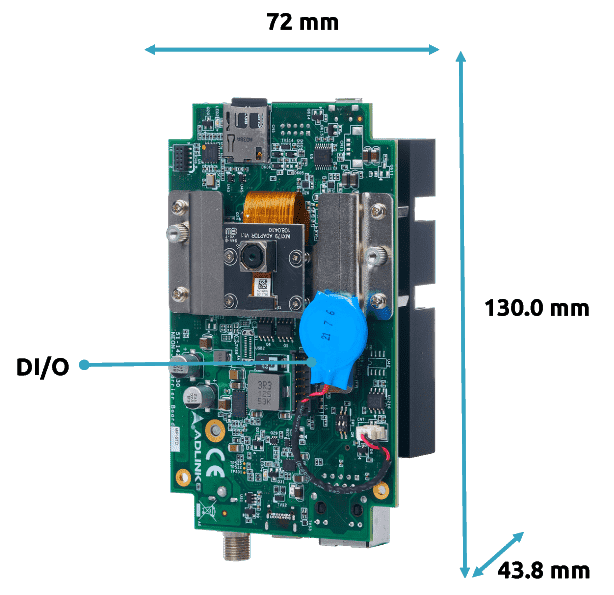 Target Applications
Product Classification & Sorting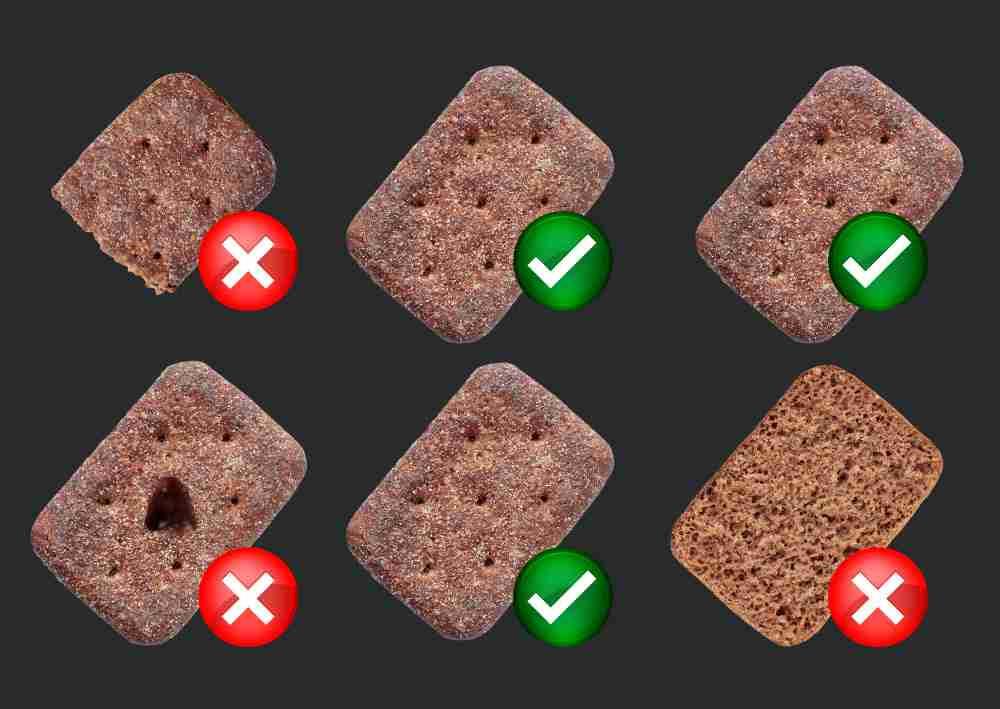 OK/NG cookie classification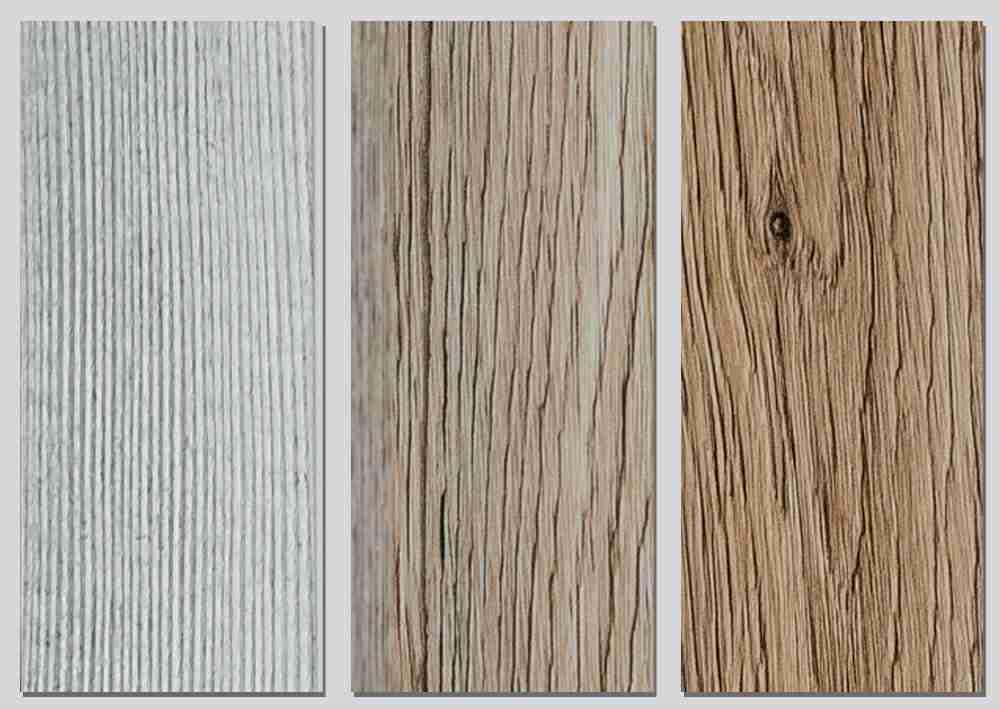 Wood classification
Object & Product Detection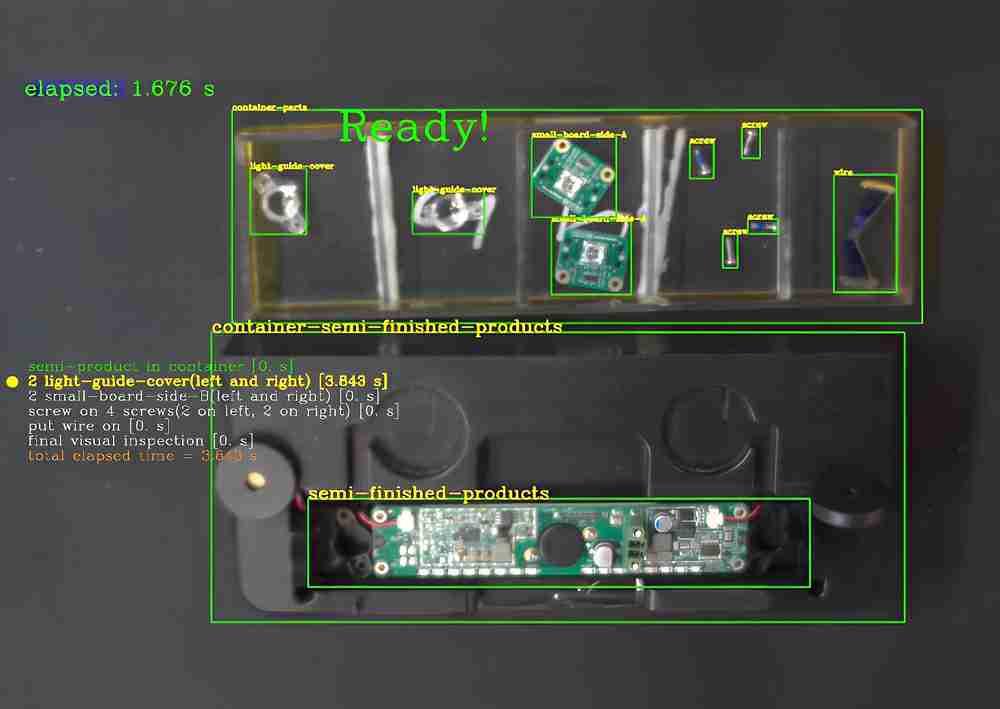 Component identification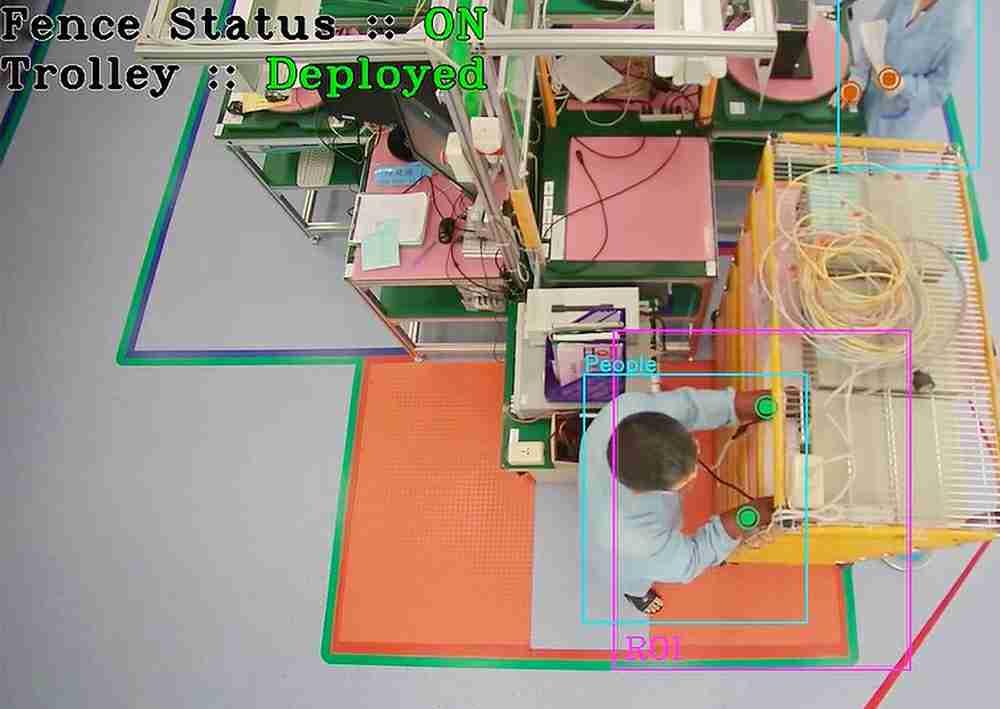 Compliance detection
Pose Detection & Analysis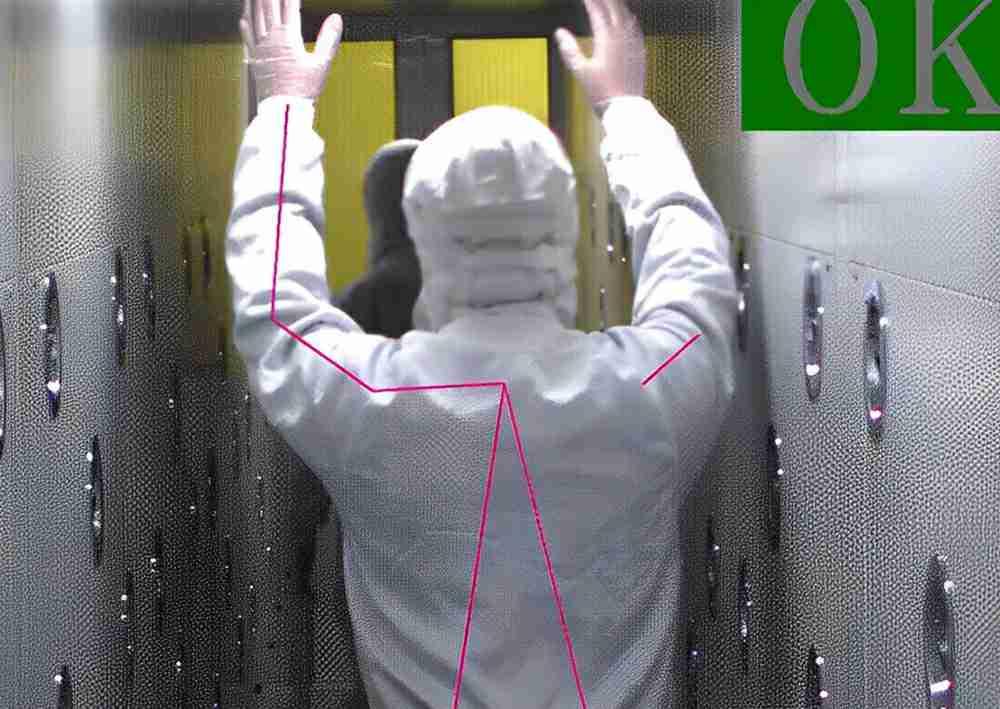 Proper pose compliance detection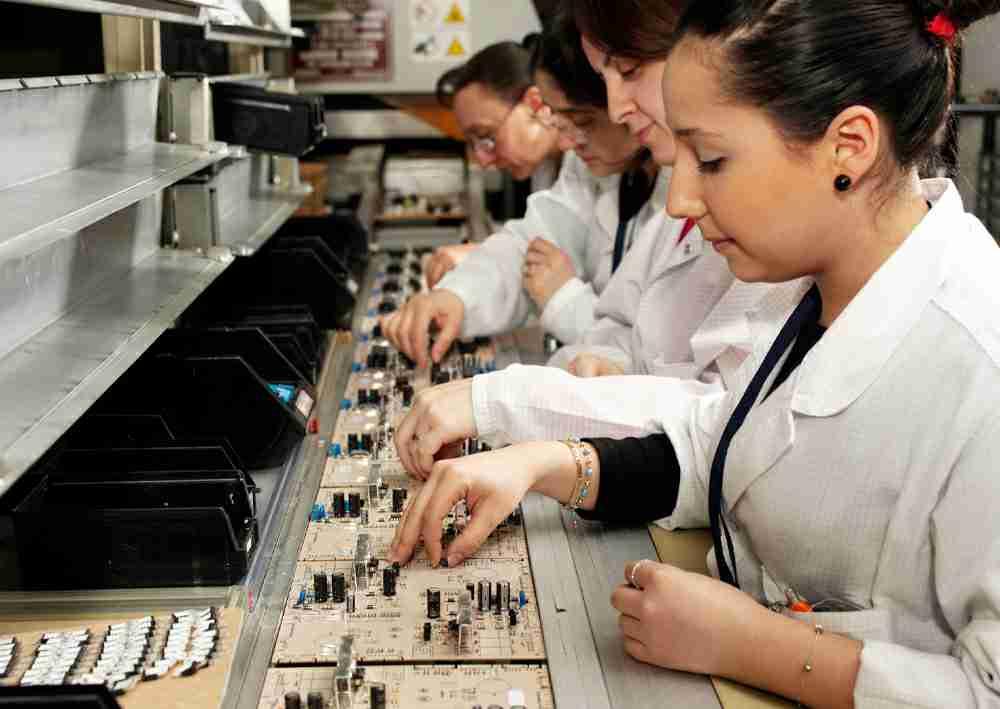 Assembly SOP compliance
Offerings
Industrial Prototyping for AI Vision
Using an off-the-shelf AI Camera Dev Kit that is AI vision-ready
Everything You Need to Start for AI Vision Applications
Everything You Need to Start for AI Vision Applications