ADLINK Software Defined Radio Experts predict new developments in edge computing, AI, big data and more for 2018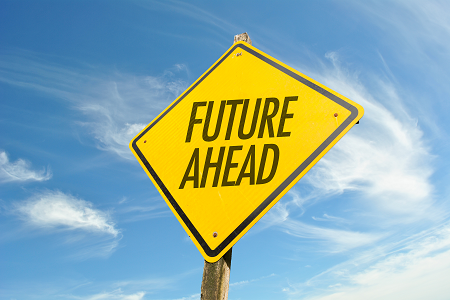 ADLINK Technology, a global provider of leading edge computing solutions that drive data-to-decision applications across industries, today released predictions for 2018 in the software defined radio (SDR) market. ADLINK's mission-critical communication and SDR experts Roy Keeler, Senior Product and Business Development Manager, Aerospace and Defense; Mike Roberts, Solutions Architect; and Martina Ronca, Worldwide Spectra™ (http://spectra.adlinktech.com) Executive, report that as SDR strengthens its position as the dominant technology in radio communications, both for defense and consumers, innovative changes in the coming year will take advancements to the next level.
Below is their forecast – from the demand for spectrum that will push SDR to edge computing and other areas to an additional meaning behind the acronym SDR – for the radio communications market in 2018.
The ever-increasing demand for spectrum coupled with its ability to stimulate innovation and drive economic growth will push SDR technology to new developments in areas such as edge computing, big data, predictive analytics, cloud and other applications.
Artificial Intelligence (AI) will play an increasingly important role in cognitive, intelligent SDRs that are capable of using machine learning to adapt to the changing electromagnetic environment.
Multifunction SDR systems that can perform radar and electronic warfare tasks in a single package will become more prevalent due to space, weight and power constraints.
SDR will also be known as software defined radar. Software defined radar will, among other things, enable autonomous self-driving vehicles to avoid getting false reflections from other radar systems without using unique frequencies for each radar system. This would allow many systems to use the same frequencies much as cell phones do. This would be accomplished by giving each vehicle a unique waveform, much like a GUID or IP address, allowing programming of a radar system to look only at reflections that match their unique waveform.
SDR technologies will become widespread in the use of electronic warfare systems. Software jammers will replace hardware-only (DC to Daylight) jammers. This will allow selective jamming.
The Software Communications Architecture (SCA) has been a subject of discussion for several years, through the initiative of the Joint Networking Tactical Center, Wireless Innovation Forum and industry partners and their collaboration within working groups, the SCA 4.1 has now reached certification level and is expected to be widely adopted within the next two years.