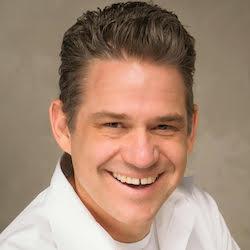 ADLINK, a global provider of leading edge computing solutions that drive data-to-decision applications across industries, today announced that Internet of Things (IoT) expert and co-founder of the #AccessibleOlli "autonomous for all of us" program, Joe Speed, has joined the company as Chief Technology Officer of ADLINK's IoT Solutions & Technology business.

Speed, most recently IBM Watson IoT AutoLAB product owner, was key in making IoT technology open standard and open source, including MQTT. Speed co-founded the #AccessibleOlli project, which is comprised of a community of technology leaders who are contributing to develop inclusive mobility for all. Olli, a self-driving, 3D-printed bus for youth, elderly, and people with disabilities, has been created in collaboration with the CTA Foundation, IBM, Local Motors and the extended #AccessibleOlli community. Speed has won several awards for his #AccessibleOlli work, including Best Mobility Product 2017 and Automotive Influencer of the Year 2017 finalist by TU-Automotive. Speed and his work have been featured in more than 30 publications and news sites, including Forbes, TechCrunch, CNBC, CNN, Washington Post, Fast Company, Information Week and The Telegraph.

"Joe has a great passion for edge computing and robotics, and is a true IoT visionary," said Rob Risany, Executive Vice President, ADLINK IoT Solutions & Technology. "We recognized his ability to co-create with customers and are very pleased that he's joining our talented team."

Speed said that ADLINK's commitment to leading EDGE COMPUTING was a factor in his coming aboard.

"The edge is an important place for driving innovation and new business models. ADLINK embraces the essential role of the edge," said Speed, who in 2017 was named an IoT technology thought leader by Forbes magazine. "ADLINK has taken a global leadership role in edge computing."

He also applauded ADLINK's support of the #AccessibleOlli program to co-create the future of inclusive mobility via crowdsourcing, IoT, machine vision and edge computing. #AccessibleOlli – winner of TU-Automotive 2017 Best Mobility Product – will be showcased at the main entrance at CES 2018 in Las Vegas from January 9 through 12. Speed, who is a member of the CTA Self-Driving Vehicles Working Group, will be present to discuss this initiative and its future.