SMARC, as a next-gen Computer-On-Module, has been well known for its compact size and low power consumption. Since SMARC 2.1, released in March 2020 by SGeT, it is equipped with 314 pins on a high-speed MXM3 connector, fully supporting the typical interfaces and signals on both x86 and Arm platforms, while fulfilling multimedia applications.​ With 25+ years of experience in the embedded world, ADLINK pioneers the industry to offer the most comprehensive SMARC lineups and expertise in not only realizing but accelerating your SMARC projects.​
ADLINK Offers the Most
Comprehensive CPU Lineups
Strong partnerships with leading processor vendors​
Ranging from x86 to Arm architectures, ADLINK works closely with a spate of leading processor manufacturers, including Intel, NXP, Qualcomm, MediaTek, and Rockchip, to unleash SMARC's capabilities to the fullest across various verticals and applications. Not to metion, as your window to the latest CPU platforms, ADLINK empowers you to stay ahead of competitors.​

Diverse edge applications scaling from smart homes to smart cities​
Equipped with dedicated processors and rich interfaces, each ADLINK's SMARC module offers multiple functions ideal for everything from smart home appliances, intelligent surveillance & security systems, medical imaging, to autonomous vehicles, robotics and more.​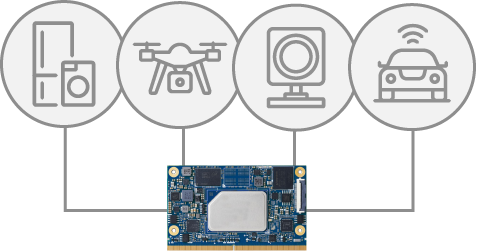 In-house R&D and production ensure supply availability,
life-cycle scalability​
With a dedicated R&D team and self-owned production factory, ADLINK is able to fulfill customization and delivery requirements flexibly. And ADLINK's speedy adoption to the latest processors empowers you to innovate products for today and tomorrow.​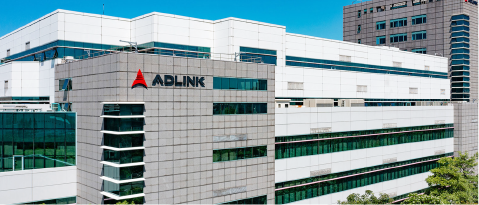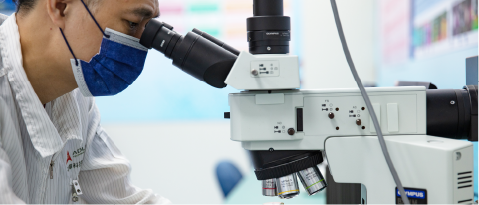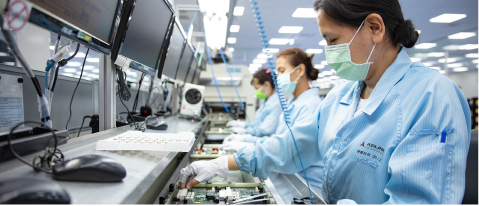 ADLINK Forms a Smart Crew of SMARC​
A sophisticated SMARC team​
We have built a dedicated SMARC team with decades of experience in the COM industry. The SMARC team is competent in advanced SMARC modules, and can advise the most suitable SMARC modules in supporting you to solve the bottlenecks of your SMARC projects. ​

Global carrier board design service​
We offer carrier design service to help you get your product to market in a minimum amount of time and for a fraction of the cost of a full design. In addition to the R&D team in Taipei headquarter, we also have local R&D teams to support your projects closely.​

Assisted to shape AI-on-Module (AIoM) for SMARC R2.1​
Being a leader in edge computing and one of the main contributors in the SMARC SGeT committee, ADLINK has persistently endeavored to build a future-proof COM ecosystem. By allowing up to 4 native MIPI CSI camera inputs, SMARC R2.1 enables computer vision capabilities of Neural Processing Units (NPUs) to be integrated into the SoCs of SMARC modules.​

ADLINK Accelerates Your Proof of Concept
I-Pi SMARC Development Kit for faster prototyping​
The I-Pi SMARC development kit is an industrial IoT prototyping platform that combines industrial-grade components and widespread software compatibility with Raspberry Pi-like flexibility. Integrating the MRAA hardware abstraction layer (HAL), I-Pi SMARC dev kits allows for seamless transition between Arm- and x86-based computer architectures without requiring software re-design.

Extensive resources to kick start your SMARC projects​
Ready-to-run OS images, hardware/software documentation, tutorial videos and discussion forum are all open on www.ipi.wiki. ​
$20 discount for an I-Pi SMARC development kit​
To speed up your time-to-revenue, we now offer US$20 off discount for limited sets of I-Pi SMARC development kits. Simply enter the "mySMARC" promotion code when checking out your order on ADLINK's I-Pi SMARC online shop.​