The Asia Pacific contact lens market is expected to grow at a CAGR of 8.16% from 2020 to 2025. Such fast growth relies on increased production and a higher rate of quality inspection. ADLINK and its AI solution partner, LEDA Technology, offer an AI-enabled automated optical inspection (AOI) solution to help Taiwanese contact lens manufacturers improve the accuracy and speed of quality inspection.
Challenges in Inspecting Contact Lenses
Human visual inspection can only check 4,000 contact lenses per day. Increasing market demands have contributed to a production bottleneck.
Conventional machine vision AOI identifies defects using fixed geometric algorithms, which are hard to improve due to the difficulty of obtaining quality sample images from high-transparency contact lenses.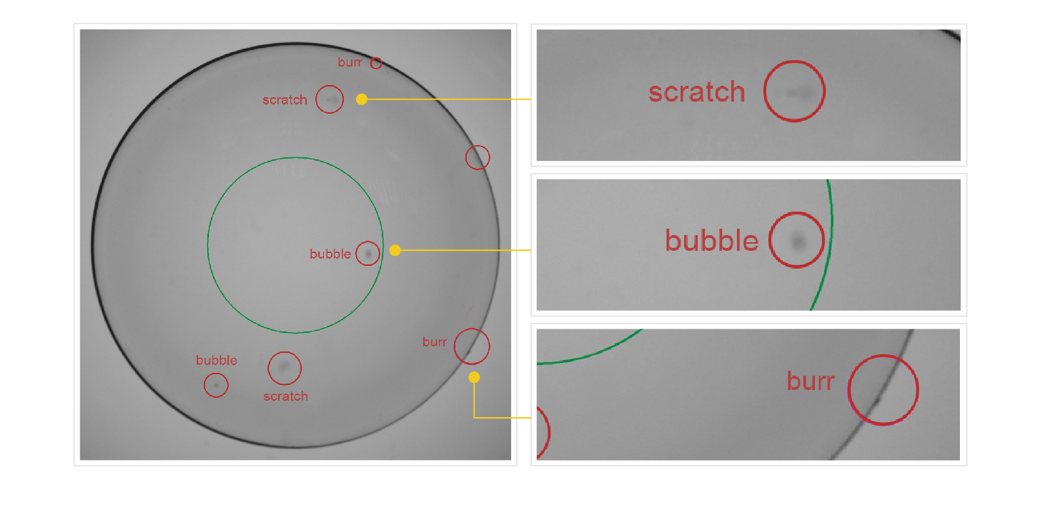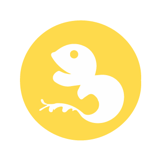 AI-based AOI Benefits Contact Lens Manufacturers
50x increase in inspection throughput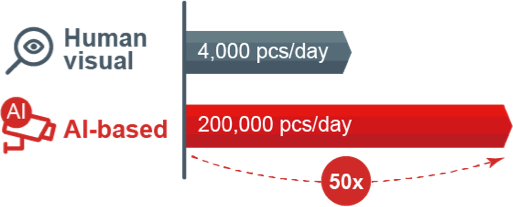 65% increase in inspection accuracy

The EOS-i Series AI Vision System Boosts AI-based AOI Projects
Minimize Development Efforts
The EOS-i series features an operating system, tightly integrated hardware, and pre-installed AI software with verified compatibility. The EOS-I series also provides AI developers with a convenient platform to start their projects quickly.

Optimize Performance
With over 25 years of industry experience, ADLINK excels at optimizing the performance of hardware, software, and firmware. The EOS-i series boosts memory copy bandwidth up to 85% to keep AI apps running smoothly.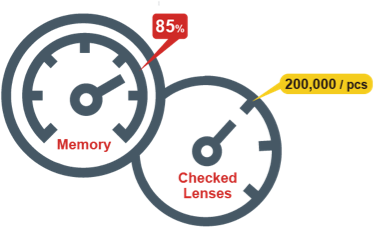 Fine-Tune Stability
With well-validated power consumption and thermal design, the EOS-i series maintains high GPU performance without throttling, even at temperatures of up to 50°C.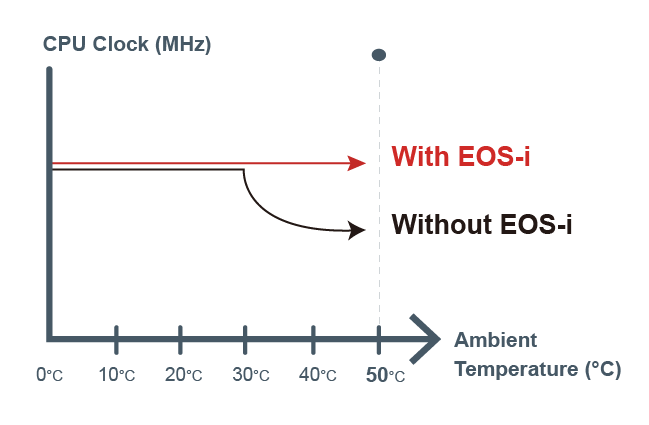 ADLINK EOS-i Series AI Vision System
EOS-iX000-P Series

EOS-i6000-P Series

EOS-i6000-M Series

Camera Interface
4 GigE w/ PoE
4 GigE w/ PoE
4 GigE w/ PoE
CPU Supports
Up to 7th Gen Intel® Core™ i7
Up to 9th Gen
Intel® Core™ i7
Up to 9th Gen
Intel® Core™ i7
System Memory
16GB
16GB
16GB
Storage
512GB SSD
512GB SSD
512GB SSD
GPU
NVIDIA® Quadro-E PEG
P1000 / P2200 / P4000
/ P5000
NVIDIA® Quadro-E PEG
P1000 / P2200
N/A
GPU Memory
4GB / 5GB / 8GB / 16GB
4GB / 5GB
N/A
GPU CUDA Cores
640 / 1280 / 1792 / 2560
640 / 1280
N/A
VPU
N/A
N/A
4x Intel® Movidius™
Myriad™ X
Dimension
330 (W) x 406 (D) x 196 (H) mm (RK608)
206 (W) x 240 (D) x 210 (H) mm
DI/O
ADLINK series
DI/O cards supported
8-ch DI and 8-ch DO
Display Port
1x VGA connector (rear)
1x HDMI connector (rear)
2x DP++
1x DVI-D
1x VGA
Serial ATA
4x SATA
4x SATA
USB
4x USB 3.0 connectors (rear)
2x USB 2.0 connectors (rear)
2x USB 2.0 pin headers
2x USB 2.0 (vertical type A connector)
3x USB 3.1 Gen 2
3x USB 2.0
1x internal USB 2.0 dongle
Serial Ports
2x RS-232/422/485 with auto flow control connector (rear)
4x RS-232 pin headers
COM1/2: RS-232/422/485, COM3/4: RS-232
Optional: COM5/6 RS-232 (shared w/ DI/O)